Approved Workmen Are Not Ashamed
"Do your best to present yourself to God as one approved, a workman who does not need to be ashamed and who correctly handles the word of truth."
2022-2023 School Year:
AWANA and FRED will begin Wednesday, September 7. AWANA and FRED Jr. will begin at 6:30, and FRED Sr. at 8:00.
AWANA registration will begin at 6:00 p.m., September 7. Cost is up to $30 for shirts, books, etc. (full/partial scholarships available). Click here for the AWANA Registration Form, if you would like to print it and have it filled out when you come on September 7. We will also have copies of the form available at registration. If you have questions, we can help you fill it out that evening.
Please call the church (472-2218) if your child needs a ride to AWANA/FRED every week.
At Faith Baptist Church our AWANA program seeks to reach boys and girls with the gospel of Christ and train them to serve Him.
Our Commanders are Darin & Laurel Schriever. Our Club Secretary is Anne Bosler.
If Central Lyon does not have school or is called off early due to bad weather there will be no AWANA at Faith Baptist Church that evening.
---
Cubbies
Director - Billie Jo Sedam
Leaders: Kevin & Judy De Kam
Cubbies is for children ages 4 (by Nov. 1) through pre-K.
---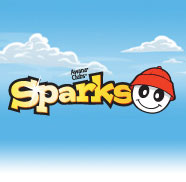 Sparks Director: Shari Kooiker
Sparks is for children in Kindergarten through 2nd grade.
---
T&T Directors: Dave & Tammy Kooiker
T&T is for children in 3rd through 6th grade.